April 5th
Test & Tune
2:00 pm til dark
April 12th
Regular Racing
April 19th
Regular Racing
April 26th
Regular Racing
May 6th
Special Event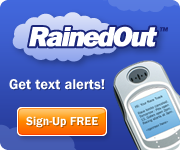 Welcome to the new site of Naugle Speedway
2013 Naugle Speedway Banquet
Awardees take time out for a photo shoot at the Naugle Speedway banquet held January 4th, 2014
2014 Schedule Now Posted!
New Classes list is now online!
Coming June 21st
Mitchell D. Kerns Memorial Race
Sr. Light $500.00 to win
Sr. Medium $500.00 to win
350 Clone $500.00 to win
All $500.00 to win has $35.00 entry fee
Best Pay Out Anywhere In Any Class
Naugle Speedway pays back 100%
Pay Out for 2014
Example Briggs Class:
$12.00 entry fee
12 karts - Total entry fee $144 - Total Payout $145
Winner gets $65.00
Example Unlimited Open Class:
$30.00 entry fee
12 karts - Total entry fee $360 - Total Payout $360
Winner gets $190.00


In an effort to make the racing better and have a bigger field of karts in a class we have combined some of our classes so that we are not running classes with only 2 or 3 karts in a class. We have listed the classes for 2014 on our classes page. If you have any questions feel free to give us a call at 724-869-3359
All pages Copyright © 2014 by Naugle Speedway & Designs by Dave
All photos & content are the property of Naugle Speedway and are intended for personal use only.
They may not be reprinted, reposted or distributed without permission.